Dubai offers a variety of outdoor party venues from pools and beaches to the city skyline, a beautiful garden, and even more. For most of the year, excluding the summer, Dubai is a great tourist destination in terms of the weather. In the UAE, the months of November to March are ideal for throwing outdoor parties. Take advantage of any of Dubai's many free or budget-friendly parks to host your party on the lawn if you don't have an outdoor space by bringing a blanket and some chairs. While the scorching summer months of June and July will force you indoors due to the weather, November and February are great for venturing outside and enjoying leisure on the beach.
Finally, the weather in Dubai City is cool and everyone actively does a lot of family and friends entertainment activities together, arranging outdoor party venues in Dubai and much more fun in these most awaited months.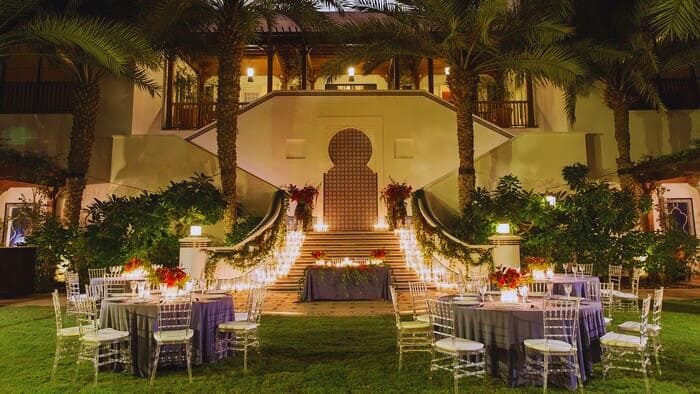 Planning and Arrangements for Best Outdoor Party Venues in Dubai:
While planning an outdoor event in Dubai is a creative and enjoyable undertaking, it can easily become overwhelming. Along with the food and the decorations, you should also include necessities like stable lighting, comfortable seating, and renting tents in Dubai. These are all going to assist in keeping your visitors relaxed throughout the celebration. Here are a few things to remember:
Choose a venue that is perfect for what kind of event you are planning
There are many venues in Dubai to pick from for every type of outdoor gathering, including beach parties, pool parties, and simply get together with friends and family. Before choosing the ideal location, take note of your budget and the atmosphere you want to create.
Determine the number of people you'd like to invite:
Planning an outdoor party requires having a general idea of how many guests to invite. It not only makes it easier to decide where your venue should be and how many rental tents in Dubai you'll need, but it also makes it possible for you to plan out how much event stuff and necessities you'll need.
Must Read: Places to Visit in Khorfakkan
Choosing the right theme and décor:
Whether you're hosting a sophisticated minimalist party or one with an Arabian theme, choosing the proper furniture and décor is essential to setting the right ambiance. Your outside space can be transformed into a lovely retreat with the help of decor rental and furniture suppliers in Dubai.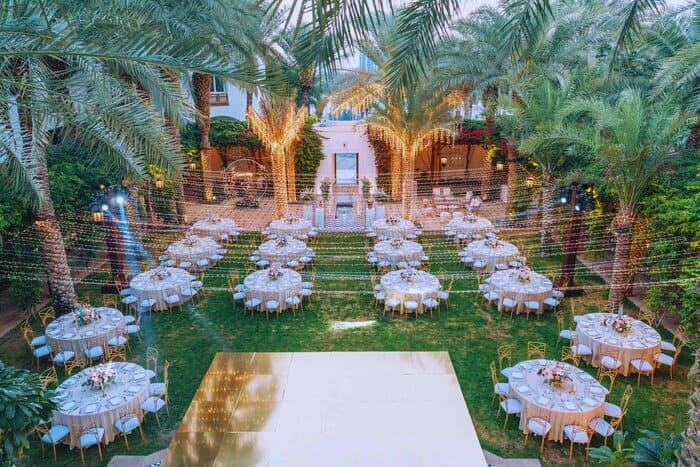 Keep in mind about renting extra outdoor furniture:
Last but not least, don't forget to take into mind renting other outdoor elements such as air conditioning if it's too hot, heaters if it's too cold, rental tents in Dubai, and umbrellas to shield your guests from the sun or rain, as well as other necessities like food stations or outdoor furniture.
Amazing Bars and Clubs for Outdoor party venues in Dubai:
CE LA VI:
This sky-high restaurant and bar features one of the most apparent architecture in the city and a wonderful water surface. This bar is located on the 54th level of Address Sky View and offers a bird's eye view of the Burj Khalifa and Downtown Dubai on top of the much-photographed swing. Pan-Asian bites, talented mixologists, entertainment, and a ton of weekly events are all to be expected. The location of CE LA VI in Downtown Dubai is Sky View.
Monkey Bar:
An excellent place for outside sundowners is this bizarre bar in the 25 Hours Hotel One Central. Monkey Bar, a hip outdoor hangout with Berlin roots, is quite popular. Aside from a great vantage position to see the Museum of the Future from atop the building, perched on the sixth floor, you can anticipate some amazing cityscape vistas to go with your tipples.
With a nightly lineup of live DJ performances that create the perfect mood for fun, the good times never end. If you become hungry, you can also reach into some Latin American nibbles. Open every day from 5 p.m. until 2 a.m. Monkey Bar is Located in Dubai's Trade Center St., Trade Centre, and Trade Centre 2.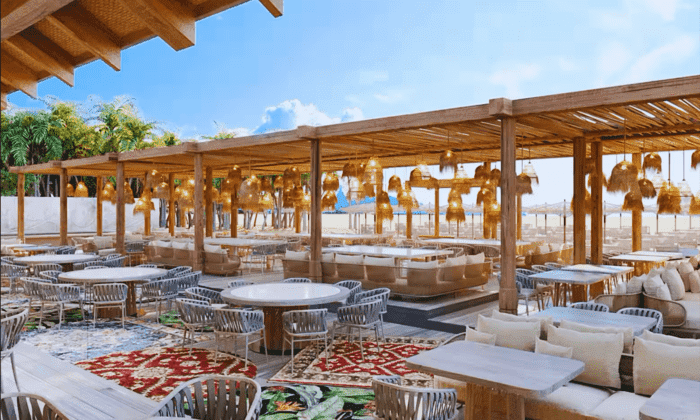 Mercury Lounge:
A large open area for mingling while viewing the Dubai skyline coexists with cozier, more private eating venues in this lovely location. The panoramic views are stupendous, and it will reopen later this year after an extensive renovation. Mercury Lounge bar is located at the Four Seasons Resort Dubai on Jumeirah Beach.
Maiden Shanghai Terrace:
One of the hippest terraces in town, it offers panoramic city views, a funky soundtrack, and a number of awesome outdoor party venues in Dubai. The beautiful Maiden Shanghai Terrace is back as well, just in time for a season that promises to be more spacious and better than ever.
The outdoor area at Maiden Shanghai is a spectacular location for some of the most sought-after Dubai Marina views in the city, just in time for favorable winter weather and those unique only in Dubai, sorbet sunsets. Few sunsets are as renowned as the ones at Maiden Shanghai, where visitors may wave farewell to the day while sipping on perfectly made drinks and chewing some delicious Chinese cuisine. The skyline serves as a spectacular backdrop.
Beaches and Pools for Outdoor Party Venues in Dubai: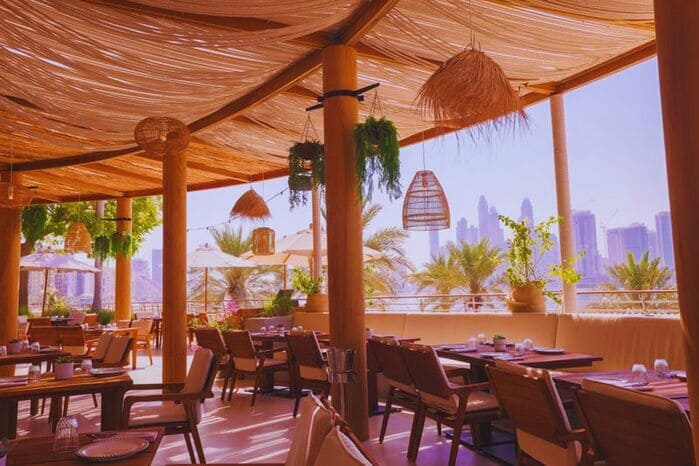 Drift Beach:
DRIFT at the One & Only Royal Mirage is one of the most luxurious beach clubs in Dubai. The place is truly slick and stylish (the luring restriction plays a crucial part). The sun-dappled restaurant with Provencal influences is delightful, the island bed-flanked pool is stunning, and the bar is a great place for sundowners with plenty of pink grape and vacation vibe. When you want to relax in stylish yet casual comfort, treat yourself to a day at this vibrant location.
Beach Lounge:
For those who prefer to take in the Dubai sun or sunset, this beach party location is great. With LED lights illuminating the area and giving it a futuristic sense after nightfall, the location acquires a new atmosphere. Take a moment to consider hosting a party there. The venue is a hidden gem among Dubai's outdoor party venues because it is situated on the private beach of the Burj Al Arab.
Nikki Beach Dubai:
In the category of beach clubs in Dubai, it is sleeker shiny, pure white, and beachy. Regularly, this Beach club hosts a wrapped party, including the popular White Party for the international brand. So there is no better place to spend the day than partying in the sun, whether you're lounging at the beach, swimming in the pool, or sashaying along Pearl Jumeirah's sands. It is also very popular as a birthday party venue in Dubai.
Nasimi Beach:
The whole vista from this beach is spectacular. You can relax, enjoy a flavorful beverage, and take in the occasion as it is with your guests. The sun at the edge of this lovely beach with turquoise ocean is perfect for people looking for a more personal experience with nature. Because not everyone enjoys partying, it is perfect for anyone seeking a way to relax and recharge.
Great Advantages to Organize Outdoor Party Venues in Dubai: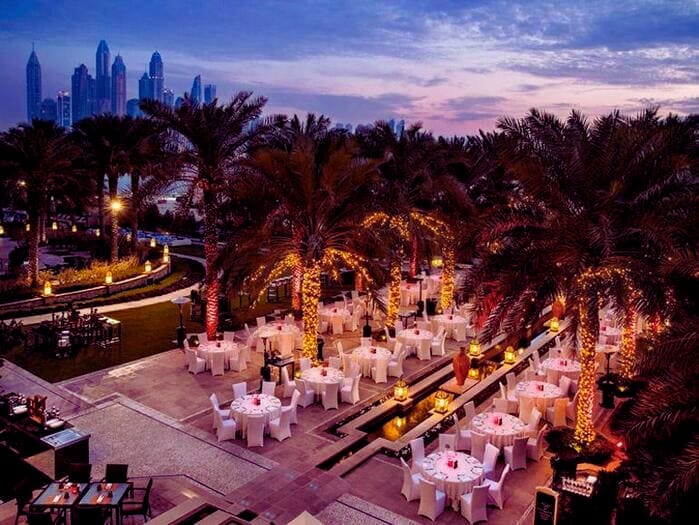 In Dubai's outdoor party events, locations provide an exclusive and enchanting environment. A beautiful backdrop that your guests will remember from your wedding, business event, or birthday party will be provided by an outside location.
The advantages of outdoor party locations in Dubai over indoor ones are numerous. They provide plenty of natural light and clean air. As a result, your guests will feel more at ease and welcome while still staying cool throughout the warmer months. Furthermore, outdoor venues can offer extra space than traditional venues, helping you to organize a party.
Closing Words:
For events your choice for breathtaking vistas, outdoor party venues are excellent. Organize a party for your guests in a unique setting to make the best memorable day. Outdoor venues offer jaw-dropping backdrops that will make your event truthfully unforgettable, whether you are gazing out into the beach, the city skyline, or a beautiful garden.