Affordable Birthday Party Venues in Dubai include beaches, pool parties, parties at Yatch, restaurants, and playlands. Everyone around the world, people takes their birthdays with a lot of excitement. Your loved ones will celebrate your birthday at this time, taking time out of their busy schedules. It's an expression of excitement for the individuals in your life. In Dubai, there are a number of outdoor party locations where you may host one of the most spacious and affordable birthday party venues in Dubai birthday celebrations ever.
Anywhere in Dubai is the perfect location for such a memorable celebration, so we've put together a list of enjoyable activities that may also provide you with some exciting suggestions for what to do on your special day.
Children's Affordable Birthday Party Venues in Dubai:
As your children get older by a year, you feel contractually bound to make sure the day is unforgettable. Making a wise affordable birthday venue selection is one method of performing such a memorable event.
Kids HQ birthday packages in Dubai: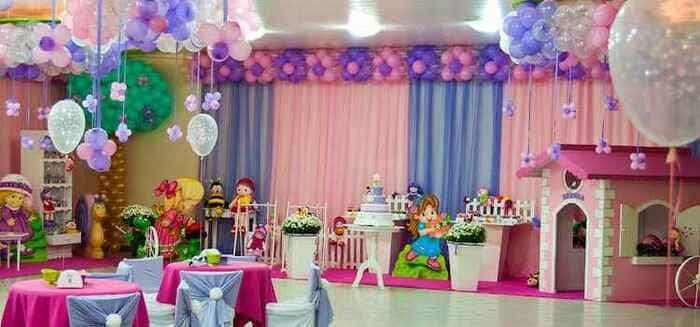 Want to make your child's birthday extra special? Look no further than this excellent location. Go to Kids HQ, one of the popular places. The birthday locations at Kids HQ provide a wide variety of alternatives, whether your child wants an Avengers birthday or the hugely popular Frozen theme party.
Birthday packages from Kids HQ in Dubai are practical and include a great deal of fun activities, games, and gifts. Birthday party locations, both indoor and outdoor, are offered to accommodate various party themes.
Dubai Winter Wonderland:
Every guest who comes will receive a party bag chock full of goodies, and the birthday boy or girl will also receive a special present. To round out the experience, the entertainment places will also offer invites, party stuff, and a mouthwatering meal. A magician, a penguin encounter, face painting, balloon bending, and other items can also be added to the party menu. More stress-free living than that is impossible!
The Funky Monkeys Playland: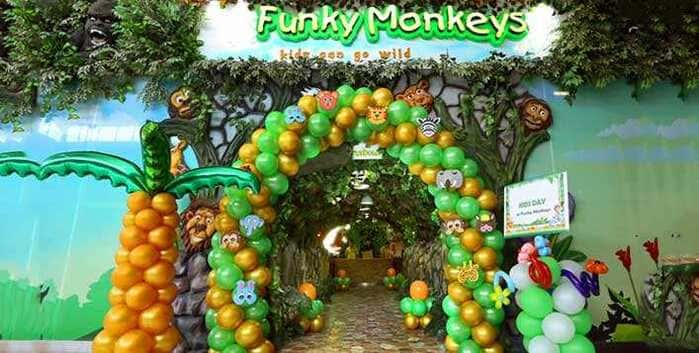 The birthday packages at The Funky Monkeys Playland have been planned to make sure you have an effortless time without neglecting fun. You can select from 5 themed birthday packages at this location, including the Slime Party and Mighty Hero. Packages come with food, entertainment, decor, and private party spaces. There are more possibilities for complete customization.
The Magic Planet:
With so many thrilling attractions at Magic Planet, kids will love celebrating their birthdays there. Book now for an event they won't soon forget, located in all of the kid's favorite malls throughout the area. Little ones will be excited by all the entertaining options, which include games, rides, soft play areas for younger children, and bowling.
Delicious party fare, décor, entertainment, and goody bags for their pals to take home will all be organized with the aid of Magic Planet. The venue's internal party planning team may also arrange for face painters, magicians, and balloon sculpture artists.
Read to know: Where to watch fireworks in Dubai-UAE.
Adult affordable Birthday Party Venues in Dubai:
For adult birthday parties, you can consider these options:
Book a Rental Yacht: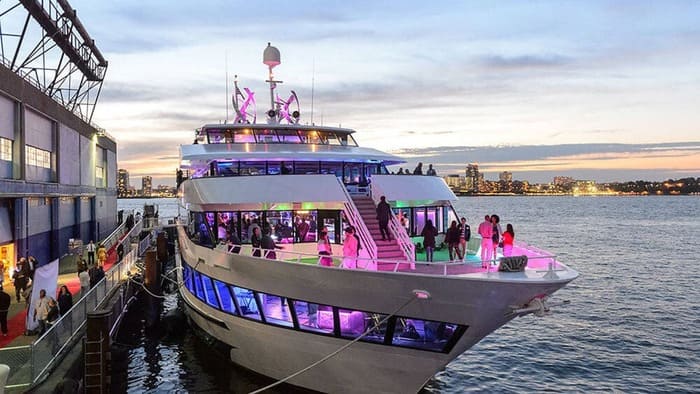 A Yacht Birthday Party can actually be quite affordable if you know where to seek it and if you divide the expense among your friends. Your crew of friends and you cruise on the glistening waters while taking in the sights of the Burj Al Arab, the Palm Jumeirah, and the Dubai skyline. Dreamy, isn't it? Play music, enjoy cuisine, and even throw a dance party while renting a yacht in Dubai. Deals and offers are frequently made by businesses like Mala Yachts and Easy Yachts.
Arrange a Pool Party:
One of the most popular pool parties in Dubai has the name Bohemia at Beach, and it takes place at the renowned beach and pool at FIVE Palm Jumeirah. Melodic dance music is played at this pool party by both foreign and local DJs, which causes things to get really chaotic.
Restaurant's Party Hall:
If you love to party and would want to have a large gathering in a small or medium-sized space, you can choose a restaurant with an event space that can be elegantly organized to fit your requirements. Many of the restaurants in Dubai have party rooms where you may celebrate your birthday and have a special day.
Outdoor Parks as Affordable Birthday Party Venues in Dubai: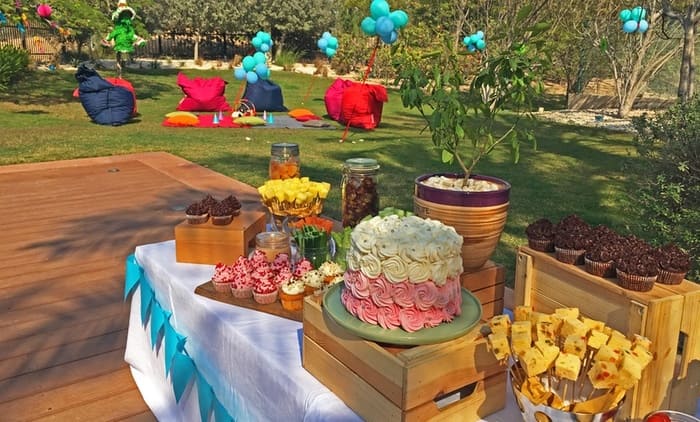 Loving the outdoors, celebrate! Partying for birthdays is the most affordable birthday party venue in Dubai pretty parks. Think about it: wide-open areas, clean air, and lots of space for entertainment.
Zabeel Park

is wide and filled with wonderful places to have a picnic. As well, the Dubai Frame is nearby where you can take some amazing birthday pictures!

Creek Park has a stunning view of Dubai Creek and is one of the city's oldest parks. You must pay a little entrance fee, but once you're there, you can play games, have picnics, and have barbecues.
Dubai Polo Club

provides a unique ambiance for socializing with loved ones or close acquaintances. The restaurant provides excellent food and an unforgettable horseback riding experience. There is no better location if the birthday person such as horses wants to spend the day outdoors. You'll do more than just watch a performance; you'll help them form a long-lasting memory.
Birthday Party Beaches Venue: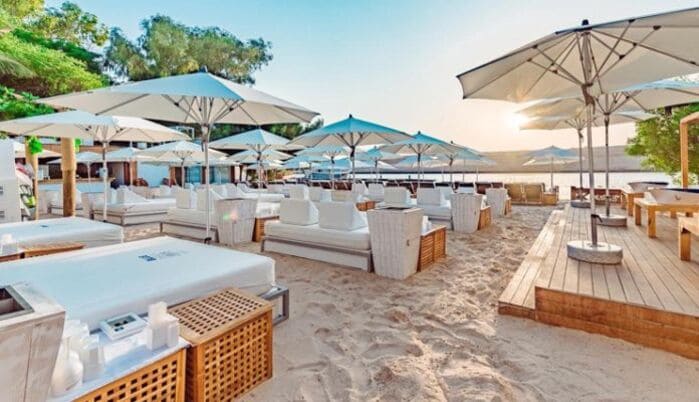 A beach party is always enjoyable to attend a birthday event. There are many beaches in Dubai, and some of them are completely free or just charge a small price. There are many options whether you feel like having a picnic, playing volleyball, or just enjoying relaxing down in the sun.
JBR Beach is a well-liked location with lots to do. There is something for everyone, from camel rides to aquatic activities. A great location for birthday celebrations is Kite Beach, which is well-known for kite surfing. Beautiful scenery is provided by the Burj Al Arab in the distance.
Desert Destination:
Explore Dubai's gigantic desert with your loved ones and experience the best birthday celebration ever. The event includes camping, sandboarding, and the celebration-enhancing excitement of frantic cycling. This exciting performance opens with a harrowing ride in a land cruiser and continues with a few risky activities like camel riding and sandboarding. With a desert safari and a trip to Hatta Dam, go on an experience of a lifetime.
Amazing tips to save money for your birthday:
Finalized the date of celebration according to friends, and family members' schedule timing.

Create a plan for the event: You may find more offers and discounts if you begin doing a search for birthday deals ahead of time.

Distribute the whole expense: If you're considering renting a yacht, divide the price among your buddies. Everyone will be able to afford it more easily.

DIY Décor: Create your own decorations or use items you already own instead of spending a lot of money on them.

Fellowship Meal: Encourage each of your friends to bring a dish. You may enjoy a variety of cuisines in this way while spending little money.

Do not forget to order the birthday cake, and do so early.

There is also the matter of the food, which should be feasible for everyone on your guest list.

A couple of days before the event, you can confirm who will be coming.

Don't forget to bring extra mandatory like candles and a lighter.

You can opt for Dubai street food to make your birthday party affordable.
Conclusion:
In Dubai, there is no shortage of locations that provide fantastic birthday party packages. Finding the perfect location that suits your family's needs and your child's preferences is all that needs to be done for affordable birthday party venues in Dubai. We hope that the search you just got off to a promising beginning will be appreciated and enjoyable.