Introduction:
In simple terms, the UAE Pass Kiosk is a digital station where the citizens and residents of the Arab Emirates can manage and set up their UAE Pass. Uae Pass is like a digital identity card provided by the government to access different services online in a secure and comfortable manner without visiting the offices. So UAE Pass Kiosk is like a helpful machine that provides and helps to manage the proper working of UAE Pass.
The UAE government's revolutionary UAE PASS kiosk project has been developed to make life easier for UAE citizens. Kiosks, which are customer self-service machines, are utilized for tasks such as printing tickets, providing information, and performing various other functions.  Every UAE resident is eligible for a UAE pass kiosk with a valid Emirates ID. In October 2017, Smart Dubai and TRA signed a MoHRE that ensures a unified and trusted digital identity solution for the UAE.
The impact of UAE Pass Kiosks on Public Services:
The UAE Pass was developed to enhance the ecosystem of government services and facilitate the seamless flow of information between local organizations, federal communities, and the business sector. The citizens will profit from using the UAE Pass because they won't need to physically go to a customer service center to turn in their identification paperwork and other supporting documents. A digital signature has been added to the pass, which serves as an identity document. Governmental transactions become more trustworthy because of this level of technology.
Advanced changes adopted in UAE pass services:
The Dubai ID was initially launched by the Emirates Identity Authority in collaboration with the Dubai Smart Government. But SmartPass was also made available in Abu Dhabi and the northern Emirates. These platforms have been integrated to provide access to government services including electricity bill payment and visa application filling. For a better user experience, the UAE Pass has taken the role of various previously employed programs like SmartPass and DubaiID.
Smart Dubai has systematized an effort called "The Digital Future." It has been evolving as part of the Government Development Track's 100-day plan. The initiative attempts to enhance the rate at which UAE residents and citizens adopt the UAE Pass. All government and corporate sectors will benefit from this as it paves the way for a digitized and modernized future. On May 1, 2020, the Strategic Affairs Council approved the UAE Pass policy.
The process to register UAE Pass through mobile app: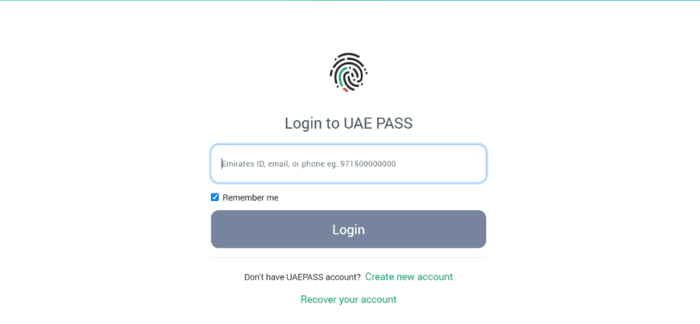 Download the UAE Pass mobile app from the Google Play or App Store for Apple users.

To create a new account, sign up or register.

To complete each step quickly, customers scan their Emirates ID.

If Emirates ID is not available at that time, input your personal information, email address, and working cellphone number to confirm the basic sign-up.

You can later scan your Emirates ID to confirm.

You have the option to use face recognition for registration verification, or you can visit the nearest UAE Pass kiosk with your Emirates ID to complete the final step of the verification process, which involves activating digital signing.

No service fees apply to the UAE Pass.
How to activate Emirates ID in the Kiosk?
Make sure you have your Emirates ID on hand before downloading the UAE Pass app, which is accessible on Google Play and the App Store.
Scan the backside of your Emirates ID, then, if requested, provide your email address and mobile number.

After receiving each verification code, you will need to enter it. Following successful validation, you will be prompted to create a four-digit PIN.

The really fancy encrypted 3D face scan is the last step. Simply follow the instructions while holding your phone close to your face.

To sign documents, you must set a password for increased security.
Do you know How to remove the travel ban in UAE?
How to use the kiosk for the UAE pass?
When using UAE PASS, you can utilize the kiosk to authenticate your account using an Emirates ID and a fingerprint. Purchasing services using UAE PASS is not possible without verification. It is essential to validate your UAE PASS at a kiosk. In the UAE, there are hundreds of these kiosk machines.
You can get access to the UAE pass kiosk in three ways:
Through the UAE Pass kiosk, users may apply for advanced-level verification. Biometric (fingerprint) verification will be used for verification.
Self-service: Online Portal:
The self-service kiosk is the fastest way to verification of identity. Users have access to the self-service site where they can edit their profiles, sign documents, and validate signed documents.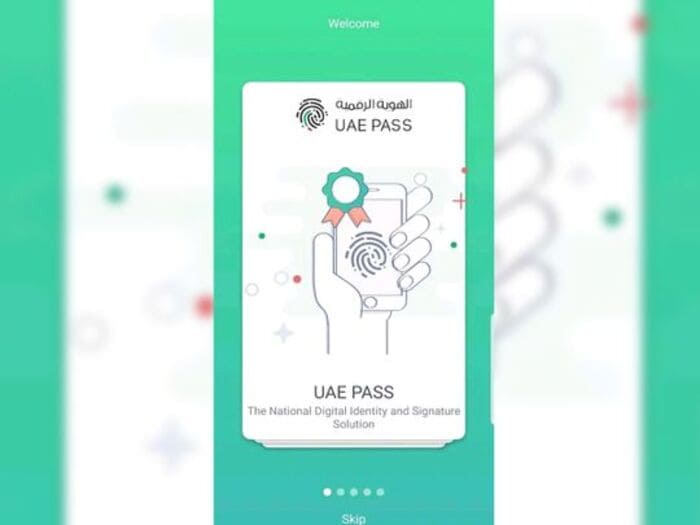 The mobile application facilitates users to join up, continue their profiles, authenticate on service provider websites, sign papers, and validate signed documents.
Is it safe to use the UAE pass kiosk?
The UAE Pass is fully safely secured. It also uses the US-developed SHA-256 hashing algorithm used by the NSA (National Security Agency). This method offers the best protection for your digital identity because it employs a "one-way cryptographic function," which means that it cannot be reversed to reveal the source data.
Benefits of UAE pass kiosk:
To promote the digital verification process, the UAE has opened up the participation of the public and private sectors in this online identification program. The UAE pass kiosk has the following benefits:
Any official document can be signed anywhere with the UAE permit. Simply sign on the any accessible device.

You can use your fingerprint and the UAE pass to access customized government channels all around the UAE.

Any document or certificate can be digitally verified.

Accessing customized services only requires digital identification.

Apply for business startup licenses.
Read to know: FAB Bank Balance Check- Quick and Easy Ways
Accessibility of UAE Pass Kiosk:
These kiosks are typically installed in high-traffic areas to ensure that a large number of people can easily access them. Government offices, public service centers, airports, transportation hubs, and even malls occupy these kiosks so that people can easily use them.
Dubai UAE Pass Kiosk Near Locations: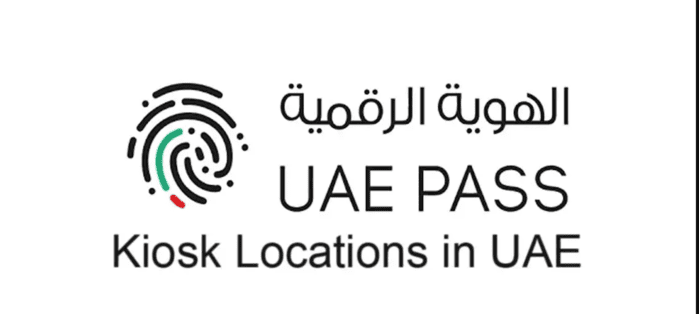 A few of the places where UAE pass kiosks can possibly be located in Dubai Sapphire Mall, Dubai Hospital, Police Headquarters, LuLu hypermarket, etc.
Nearly all of UAE Smart Pass kiosk locations are conveniently available in Dubai:
SDG D3 – Building 1 – Dubai Design District Y, D3 – Building 1 – Dubai – United Arab Emirates (7th Floor and Building 1 A/B, 9th Floor)

DUBAI COURTS HQ Umm Hurair 2, Dubai, United Arab Emirates

DEWA, Sustainable Building in Al Quoz

DEWA, Main Office Gloria Jean's Coffees DEWA, 6 9th St., Umm Hurair 2, Dubai, United Arab Emirates

DEWA, Umm ALRamol Customer service

DEWA, ALWasl Street 15C, Al Wasl, Dubai, United Arab Emirates

United Arab Emirates DEWA, Al Hudaiba Service Center DEWA Office, 23 8 B St, Al Hudaiba

Al-Murqbat's Tasaheel Center

Dubai Municipality Lab, Karama 51 Zaa'beel St, Al Karama, Dubai, United Arab Emirates
Does everyone require a UAE pass kiosk?
For personal or professional reasons, you can require government services if you are a national or resident of the UAE. The registration process for each service entails the creation of an account and the submission of personal data. Any government portal will include a "login with UAE pass" option if you have one. You can use the services without registering if you enter your phone number, email address, or UAE PASS number. Even though it is not mandatory for everyone, obtaining government services digitally can quickly streamline the approval process and save time.
Final Words:
In the most significant shopping centers and official buildings, you can find a UAE smart pass kiosk. No matter where you travel in the United Arab Emirates, there is likely to be a UAE PASS kiosk nearest location.
If you need assistance, you can get in touch with their customer support through their website. If you encounter any issues, feel free to report them or seek advice if you find yourself stuck.
Make sure you visit a UAE PASS kiosk and verify your UAE PASS if you haven't already.