Hatta Dam Background History:
In the past, rainwater caused people to rely on groundwater springs and ponds. However, water is now year-round accessible in the Wadis sheltered by the mountains thanks to a number of dams. These become flooded by rains in the winter and usually give the valleys new life by causing spectacular vegetation and animals to emerge. It took two years for the main Hatta Dam, which was constructed in the late 1990s, to fill the reservoir, providing the people of Hatta with a much-needed break by providing them with a dependable water source.
Read to know: Places to visit in khor fakkan
Let's Explore Hatta Dam:
Hatta Dam is one of the most scenic locations in Dubai. The view of the Dam from these mountains is stunning. The most enduring images from your trip will be the pictures you took there. Rock-covered mountains encircle the dam. You should take your family there.
It's also a wonderful place to shoot because of the dam's point, which is close to the dam. Another incredible experience is kayaking at the dam. Your experience with the Hatta kayak will be among your most treasured memories.
The best journey of your life and exploring the less-traveled areas are two of the most aspired-to goals in life. One of the most fascinating destinations for travelers is the Hatta Tour, and the proximity of this location to Dubai is what draws people there.
Around 1.5 hour's drive from Dubai and offers a variety of fun activities like camping, trekking, kayaking, and boating. To fully tour the Hatta Dam, it may therefore require 6 to 8 hours.
If you love outdoor excursions but are unsure about the ideal location in Dubai for a 1-day tour, Read on…. Let us help you decide which location is ideal for you.
World Tallest Iconic Sign of Hatta Hike:
The Hajar Mountains which are located right on the border of Oman and sign stand taller than the famous Hollywood sign, which is 13.7 meters tall, standing at 19.28 meters. You can hike up to the sign from Hatta Wadi Hub; it is only reachable on foot. Nearly 30 minutes will go. The iconic Hatta symbol brightened up against the night sky at night.
Shopping from Jabal Hatta Hypermarket:
Do you enjoy shopping on a small budget? If yes so, you'll enjoy the diverse selection at Jabal Hatta Hypermarket on the Dubai-Hatta Road. They offer a variety of goods, such as games, apparel, housewares, luggage, sweets, groceries, cosmetic products, and more. There are also some Hatta artifacts there. Not worthwhile to visit on your own, but it is worthwhile to visit if you need any last-minute food or staycation purchases, such as board games and colorful pool floats for Dh20.
Best Route to reach Hatta Dam:
Approximately, 90 minutes need to be spent to travel the 125 kilometers between Dubai City and Hatta Dam. Take the E-102 road to Hatta from Dubai by way of S 112, Maliha Road. The Hajjar Mountains and desert are breathtaking to drive through from the city.
The best way to reach Hatta Dam is by car, if you won't you can get on rent. Because there is a limited public transport options are available.
Preparation for the hike in Hatta:
Early morning is the right time for hiking around the Rocky Mountains. As the sun begins to rise, you can view the mountains and the dam below in various tones, and things can swiftly change. If you are not completely comfortable hiking, you should slow down or take it easier.
Having fun is the goal, not winning or losing.
Start a trip with a group of hikers.

Always bring some snacks and plenty of water with you.

Behave respectfully with other fellow hikers.

Keep yourself calm when you ride around mountains- Don't take any risks.

Wear hiking clothes and other accessories like gloves, glasses, hiking shoes, and caps.

To avoid harmful sun rays, apply plenty of sunscreen on your body.

Take a short hiking break and take plenty of pictures with smiling faces for memories.

Keep a basic first aid kit in your bag.

Keep your power bank, mobile, and torch lights fully charged.
Your clothes selection according to the weather:
If you plan to enjoy any water sports, such as kayaking and canoeing at the Hatta Dam, wear comfortable clothing that you don't mind getting wet. Its climate is a few degrees colder than central Dubai, so keep that in mind while packing your attire. Evenings and nights can get chilly in the winter.
Hatta Dam Adventures and Water-Sports Activities:
RTA Dubai makes possible road developments to make it easy for travelers to cycle or bike around mountains. E-bikes can be rented for tourists who want to use them to ride around mountains, wadis, and dams as they explore the area around the Hatta mountains. The whole distance will take 50 kilometers on a bike ride. No worries if you're a beginner or an experienced rider you can mark paths near Bike Trail Center of Hatta.
The new Hatta Wadi Hub has a zorbing track along with a variety of other paid and unpaid activities like mountain biking, downhill carting, a human slingshot, axe throwing, archery, adventure rope courses, and zip lines.
Night Camping Under Starry Sky:
If you want to get an authentic feel of the Hatta mountains, then find a perfect spot to place a tent beneath the starry sky. To enjoy nature closely grounds reconnect you with nature apart from modern living and comfort. For those who want to like cooking, there are separate barbeque areas but if you feel sluggish, there is a food truck near the Hatta Wadi Hub.
Hatta Dam Kayaking and Paddle Boat:
At Hatta Dam, you have two great options from which to decide on the one that is perfect for you. The majority of visitors use kayaks to soak in the splendor of the dam from all angles. All of your fretting, stress, and sadness will vanish when you confront the tranquil blue waters of Hatta Dam, and you'll definitely feel relaxed and as though you're in a wonderful place. Affordable kayaking packages are offered for both individuals and couples.
Walk towards Heritage Hatta Village:
Once you've finished kayaking in the Hatta dam, turn around and start walking toward the heritage village. Due to its ancient significance and the preservation of all cultural traditions, the old village provides a pleasant aesthetic experience. Hatta village is well known for allowing visitors to explore ancient artifacts, homes, and weaponry. In addition, you can buy historical artwork to remember your trip to Hatta.
Where to eat in Hatta: Resorts & Hotels: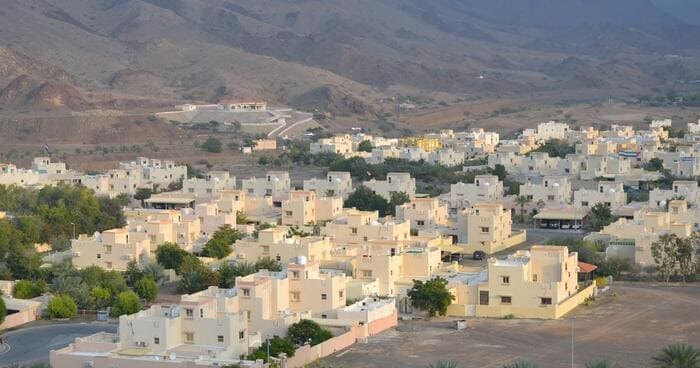 After a day of outdoor activities at Hatta Dam, the excellent butter chicken is the ideal way to wind down. Excellent food and a gorgeous sunset view can be found at Cafe Gazebo, an amazing restaurant.
Read to know: Best Dubai Street Food
Standard and deluxe lodges, as well as suites, are available at Damani Lodges Resort. This resort offers a number of amenities, including a TV, comfortable bedding, spacious accommodations, and tea/coffee-making facilities.
The most popular and award-winning hotel in Dubai is Ja Hatta Fort. Book these Terra cabins, villas, and pet-friendly rooms. They entertain customers with luxury facilities like a pool, bar, and mini golf area, enjoy indoor sports, or watch a movie.
Hatta Sedr Trailers Resort:
The first "luxury trailer hotel" in the area is called Hatta Sedr Trailers Resort, which is situated across the banks of Hatta Dam. The resort offers a variety of amenities, including Wi-Fi, contemporary bathrooms, cozy mattresses, and TVs. Additionally, a Sedr Bites Food Truck is situated there to sate your appetite.
For more information and bookings visit their resort/Hotel website.
Closing Words:
Due to its stunning location among rocky peaks, serene blue waters, and the pleasant relief it offers, the well-known Hatta Dam is a popular tourist site. Here, visitors can spend the entire day immersed in unspoiled nature, enjoying water sports, and admiring the stunning panorama that contrasts sharply with the desert sands.