Introduction:
Khor Fakkan is a city in the UAE situated in the Gulf of Oman. It centers on Khor Fakkan Bay and there are majestic Hajar mountains, Khor Fakkan beach, and a deep sea port. There are also ancient graves and a ruined Portuguese fort. A diverse mountain area called Wadi Wurayah with waterfalls is situated on the west of town. Khor Fakkan Beach, Al Rafisah Dam, Khor Fakkan Waterfalls, Shark Island Khor Fakkan,  and Shees Park are the top tourist places to visit in Khor Fakkan. 
The word Khor Fakkan means "Creek of Two Jaws".
How to reach Khor Fakkan?
The two routes to reach Khor Fakkan are from Dubai and from Sharjah. 
Reaching Khor Fakkan from Sharjah:
Khor Fakkan lies in the east of Sharjah at a distance of almost 135km. We can reach Khor Fakkan from Sharjah by private car or taxi. Start traveling along the Sheikh Khalifa bin Zayed Road towards Maliha Road/RouteS116. From there continue the journey until you reach the Yabsa Bypass Road, and from there turn towards route E99 to reach the Khor Fakkan city. Under normal circumstances, it usually takes around 1.5 hours to reach Khor Fakkan City from Sharjah.
Reaching Khor Fakkan from Dubai:
If you want to travel to Khor Fakkan from Dubai, then start traveling along Ras Al Khor Road/Route E44. This road will lead you to Sharjah-Kalba Road/Route E102. If you continue to travel then you will reach the Yabsa Bypass Road and then the route will be the same as that from Sharjah to reach Khor Fakkan.
Read also: How to make money in Dubai
Top 5 places to visit in Khor Fakkan:
If you are going to visit Khor Fakkan city, then you should definitely plan for the following places to visit in Khor Fakkan.
Khor Fakkan Beach: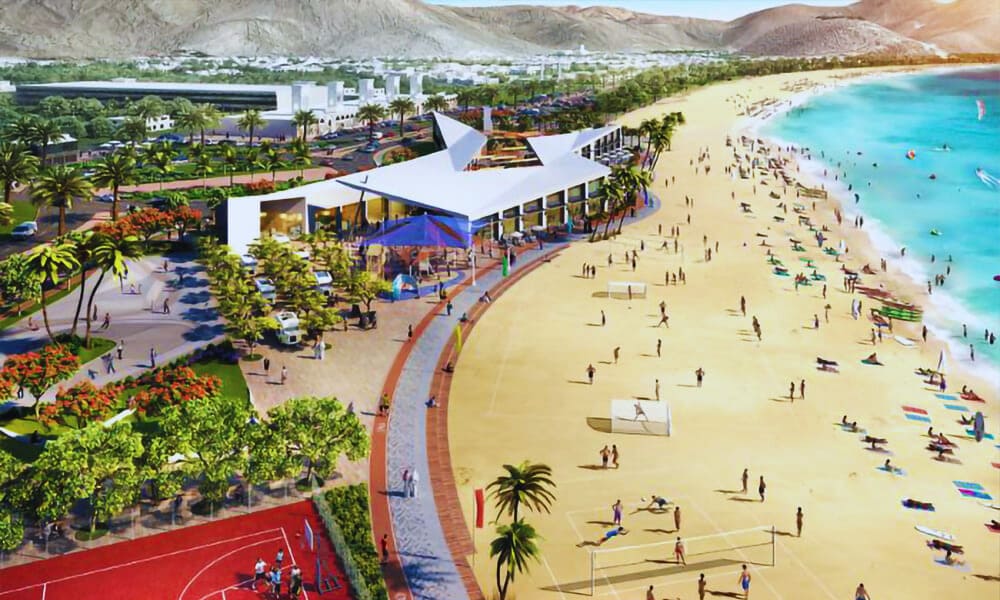 Khor Fakkan Beach is one of the famous tourist spots in Khor Fakkan and even in Sharjah. It covers an area of approximately 3 kilometers and provides various fun activities. On the crescent-shaped beach, one can enjoy parasailing, fishing, diving, kayaking, etc. It offers recreational activities to everybody like children can play volleyball, football, or other games on the sand. Khor Fakkan Beach is perfect for a day trip. You can also relax by boating or swimming in the water. The scenes of sunset and sunrise amaze the viewers with their beauty and charm.      
Also Read: Kite Beach Dubai
Khor Fakkan Amphitheater and Waterfall: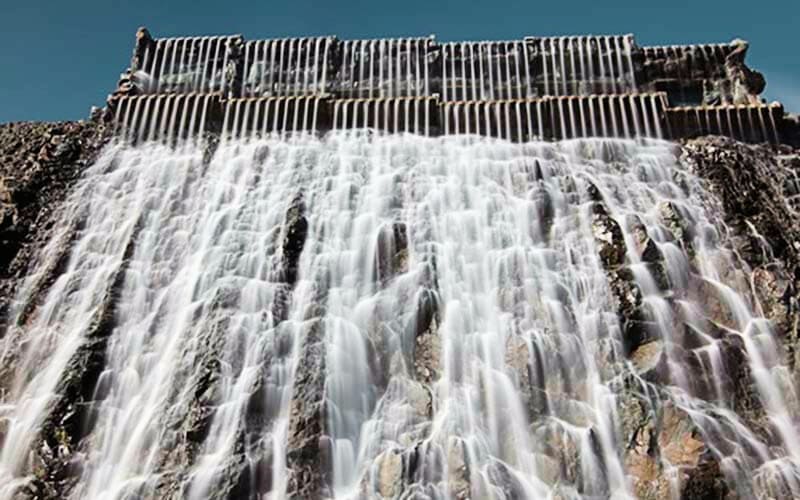 The Khor Fakkan Amphitheater is located in close proximity to the Khor Fakkan beach and waterfall. It is a grand cultural landmark that mirrors the rich Roman history. It has a capacity to accommodate 3600 individuals and covers an area of 190,000 square feet. The amphitheater was formally inaugurated by the ruler of Sharjah, Sheikh Dr. Sultan bin Muhammad Al Qasimi. Located at the bottom of Al Sayed Mountain, this semicircular structure includes 234 arches and 295 columns.
Khor Fakkan Waterfall is an artificial waterfall that is carved out of stones and glows with lights during the night. It is 45 meters high and 11 meters wide. The waterfall provides a picturesque scene and pleases thousands of visitors.    
Read to Know: Al -Wathba Salt Lake
Shark Island Khor Fakkan: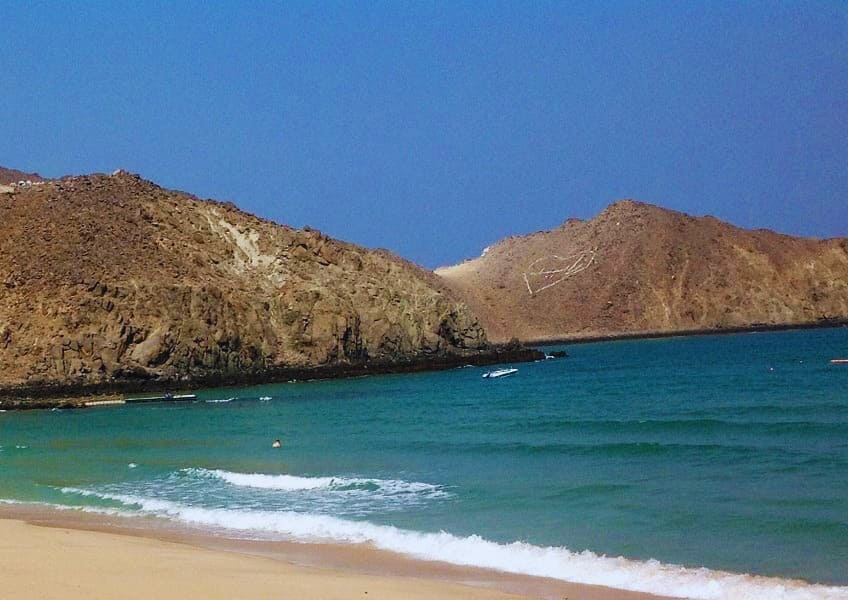 Out of many small rocky islands present there, Shark Island Khor Fakkan has become one of the best places to visit in Khor Fakkan. Situated on the southeast of Khor Fakkan Bay, the island is a perfect destination for those who want to enjoy activities like snorkeling, jet skiing, boating, scuba diving, swimming, windsurfing, etc. You can reach the island by boat riding from the Khor Fakkan port. As the water here is mostly shallow, you can easily see the seabed here and you may find friendly black-tip reef sharks here. 
Shees Park: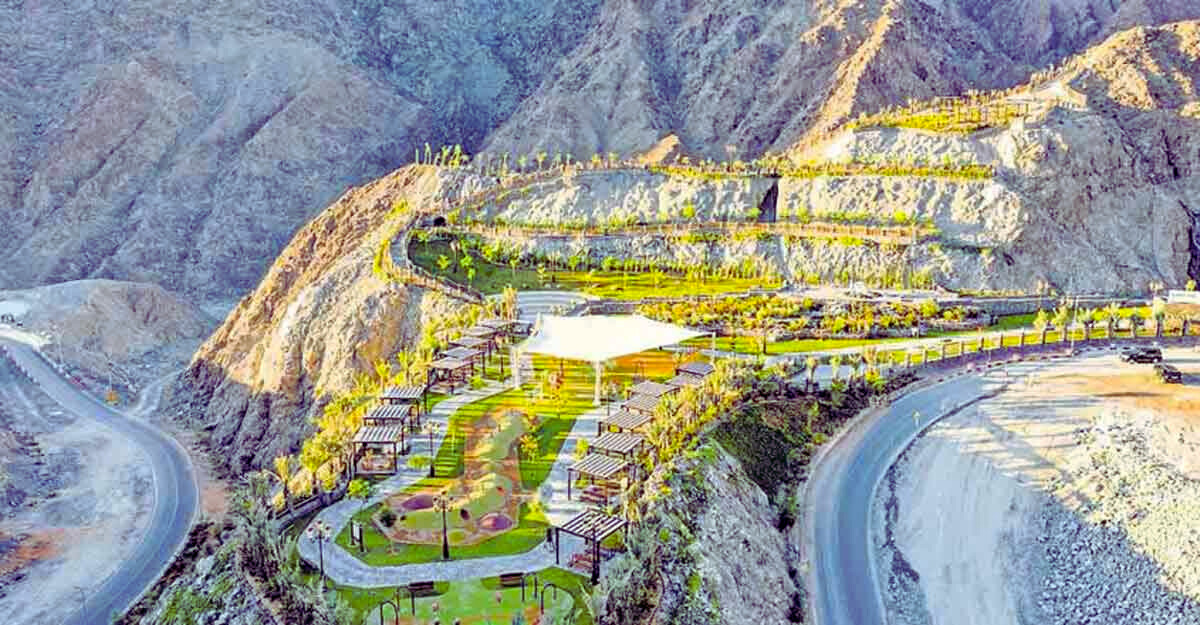 Since its opening in 2020, it has been added to the list of best places to visit in Khor Fakkan. Shees Park is also called Khor Fakkan New Park. It is one of the top tourist attractions in Khor  Fakkan and also an ideal destination for picnics. Surrounded by mountains, Shees Park Khor Fakkan is a breathtaking destination where one gets close to nature. There are play areas for children, rest areas, BBQ spots, etc that make it a perfect destination to spend a day trip pleasantly.
Also Visit: Al Nahda Park Sharjah
Al Rafisah Dam in Khor Fakkan: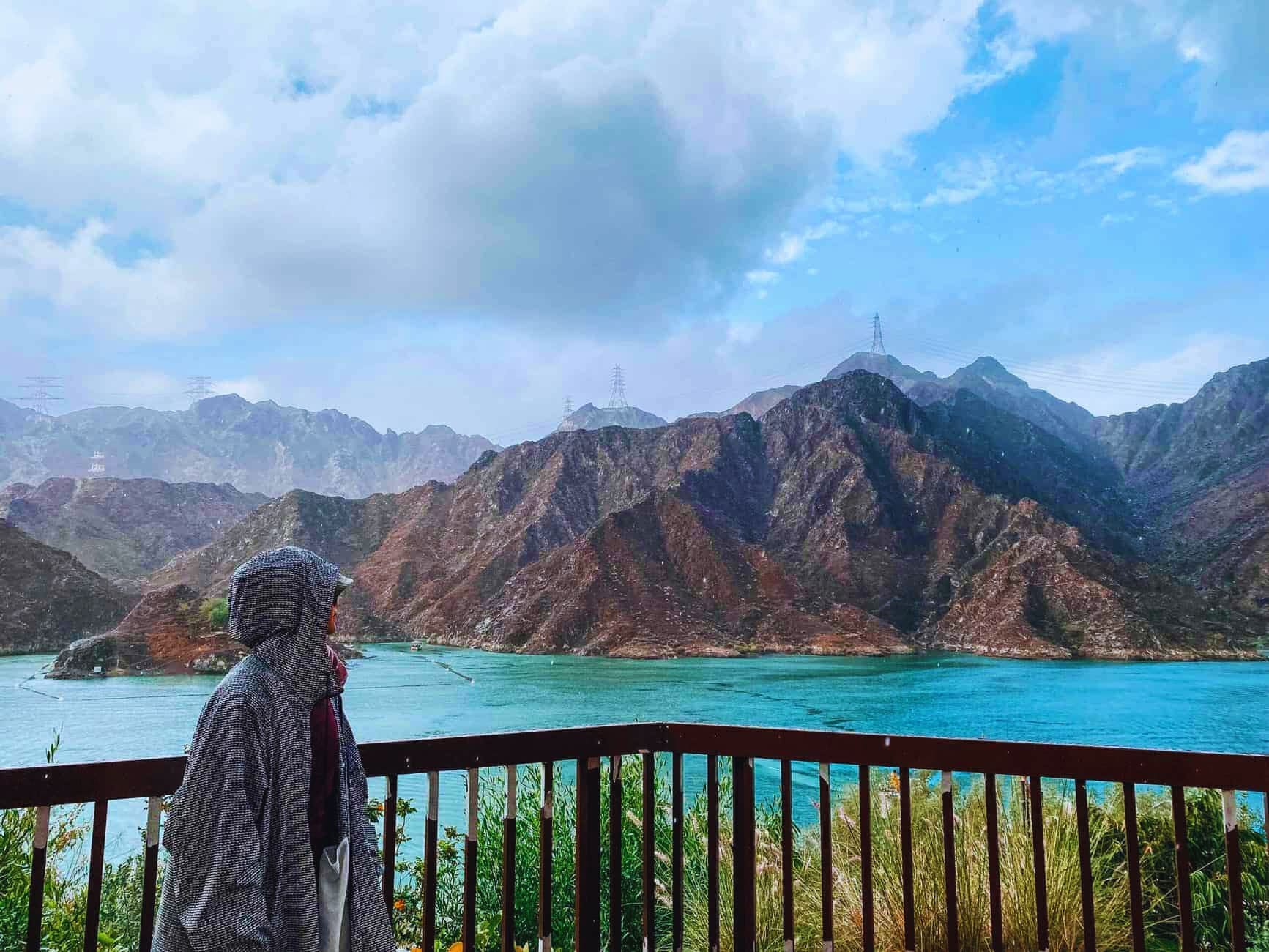 The dam was initially built in the 1980s but has been upgraded and modified recently to turn it into a tourist spot. Al Rafisah Dam is a picturesque spot nestled with the Hajar mountains. You can enjoy the beautiful views of the water by boat riding or kayaking here. Alongside the alluring views of the natural scenery, you will find here a small artificial waterfall, a mosque, a supermarket, play areas, rest areas, and a  restaurant from where you can see the beautiful lake. 
Read also: Hatta Dam
FAQS: