The Dubai Marina, which is located in the center of the new Dubai, had its first doors opened in 2003. This place is an absolutely indispensable attraction for residents and tourists in Dubai City because of its raised towers, opulent properties, and many luxurious services. With a variety of entertainment, dining, and retail outlets.
Dubai Marina Walk is a truthful lifestyle destination. Some of the biggest brands and best restaurants in this city, including those at Pier 7, patronize it because of its outdoor ambiance.
Need some more assistance while you're here at this notorious place? This blog offers you a comprehensive overview of the Dubai Marina Walk, along with suggestions for locations to eat, shop, and engage in other incredible activities.
Entry fee for marina walk:
Marina Walk entry is completely free for kids and adults, you can walk here any time. However, the activities you select will cost money. If you're walking around the Dubai Marina and you start to feel tired. It's okay if you don't want to walk anymore in the entire distance. At any local BYKY stand, you can rent a bike. To rent a bike for up to 24 hours, use your smartphone.
Things must to do at Dubai Marina Walk:
Stop to Eat:
In Dubai Marina, there are so many diversifying options in the eatery. Dubai is a heaven for foodies. Any gastronomic craving can be satisfied at one of the numerous cafés and eateries along Dubai Marina Walk. There are several top-notch breakfast cafés in this area, as well as well-known franchises like Nando's and PF Chang's. Al Fresco restaurants around Dubai Marina Walk maybe your favorite place to eat while seeing the marina.
Were you looking for something a little more interesting?
Visit Pier 7, a well-known landmark with seven eateries providing various menus. In addition to offering outstanding cuisine and stunning views of the Arabian Gulf and its green waters, Pier 7 is a wonderful new addition to Dubai's upmarket dining scene. Visit a hotel along Dubai Marina Walk and savor the top-notch dining and entertainment options.
Bliss Shopping: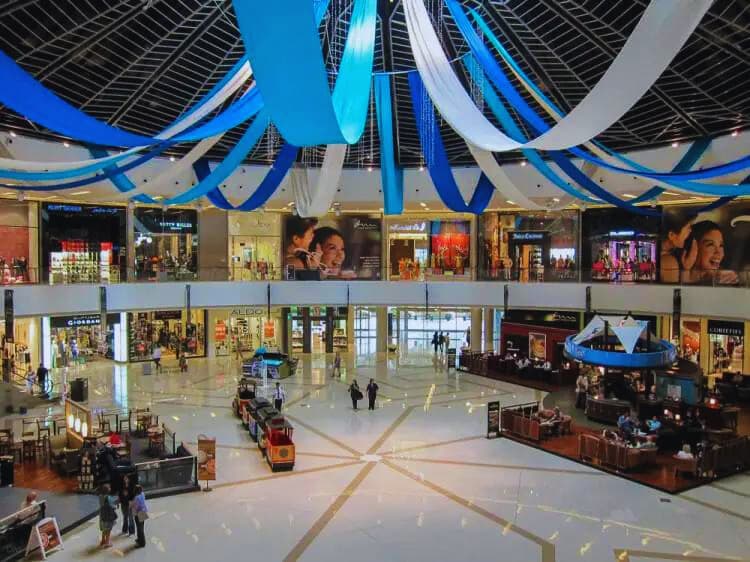 You visit for a while and leave without bringing any shopping bags, never skipping a chance to shop at Dubai Marina Mall, it has an extensive range of shops, and brands including ICONIC, H&M, Steve Madden, Ted Baker, Sephora, and many more.
The Dubai Marina Mall, which is right next to Pier 7, offers shopping bliss. The stores at this mall are all well-known brands in high-street fashion, cosmetics, electronics, and home goods. It is not entirely surprising that locals frequent this mall because it is one of merely two Waitrose stores retailers in Dubai. On the other side, a massive Spinneys store can be found at Emaar's Dubai Marina Towers' retail area.
Strolling and Walking:
The expansive promenade's walkways are lined with beautiful palm trees and planted flowers. While strolling is an excellent way to explore the attractions, dining on a dhow cruise offers a fresh perspective from the water as well as a lavish buffet meal and a cultural performance.
The neighborhood is bustling with activity and offers stunning views of the marina and sparkling skyscrapers, making it ideal for a stroll with friends or family. The Dubai Marina Walk fountain, which can be found close to Emaar's Marina Towers, is another tourist attraction in Dubai. Families frequently observe the dancing fountain splashing around in its waters as it is illuminated in the evening.
Enjoy Rejuvenate Spa Sessions:
Get a massage, facial, or other cosmetic treatment at one of the spas along Dubai Marina Walk and rejuvenate. Visit where you may get the best spa services, or visit any B/Attitude Spa & Retreat Spa at a five-star Grosvenor House. Enjoy the peace and quiet of the spa while listening to the waves of the marina.
Kids' fun play area:
Don't stop the kids from enjoying themselves on the promenade. Playgrounds for kids are all over the promenade, and many of them are equipped with climbing frameworks, slides, and swing sets. The flexible rubber surface in these play areas keeps the children secure, while the benches give the adults a place to relax. There are several accommodations in Dubai Marina that you may rent if you want to live in this community that is family-friendly.
Beautiful Mosque Visit: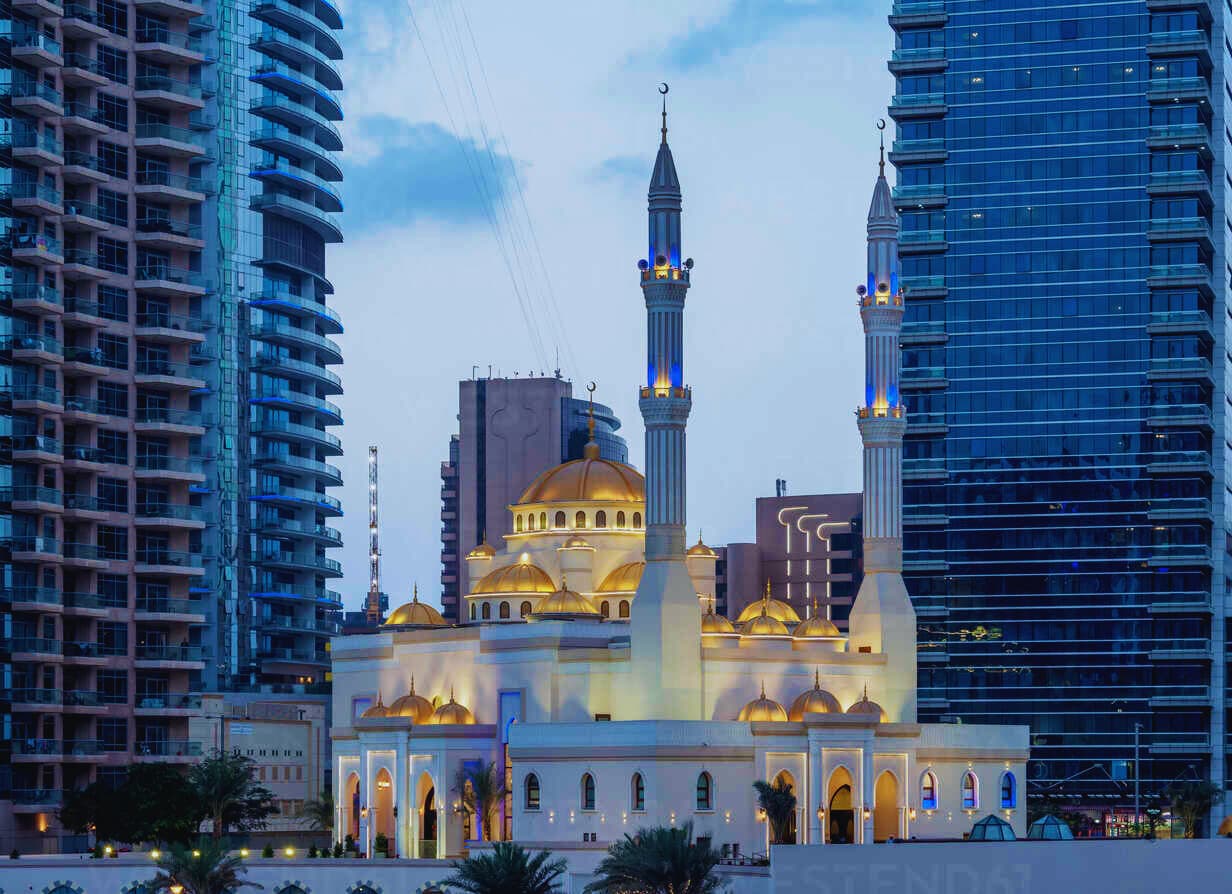 Along the seaside promenade in the evening, the Mohammed Bin Ahmed Al Mulla Mosque sparkles like a diamond. Now, curious non-Muslims who have never visited a mosque can tour this stunning place of worship. The 45-minute English-language session, visitor Q&A, and small snacks are all free. This excursion is open to people of all backgrounds, faiths, sexes, and ages and is a great way for tourists and locals alike to acquire insight into Islamic culture. The Islamic Information Centre's website must be used in advance by anyone planning to attend the mosque tour.
Dhow Cruise and Yachts: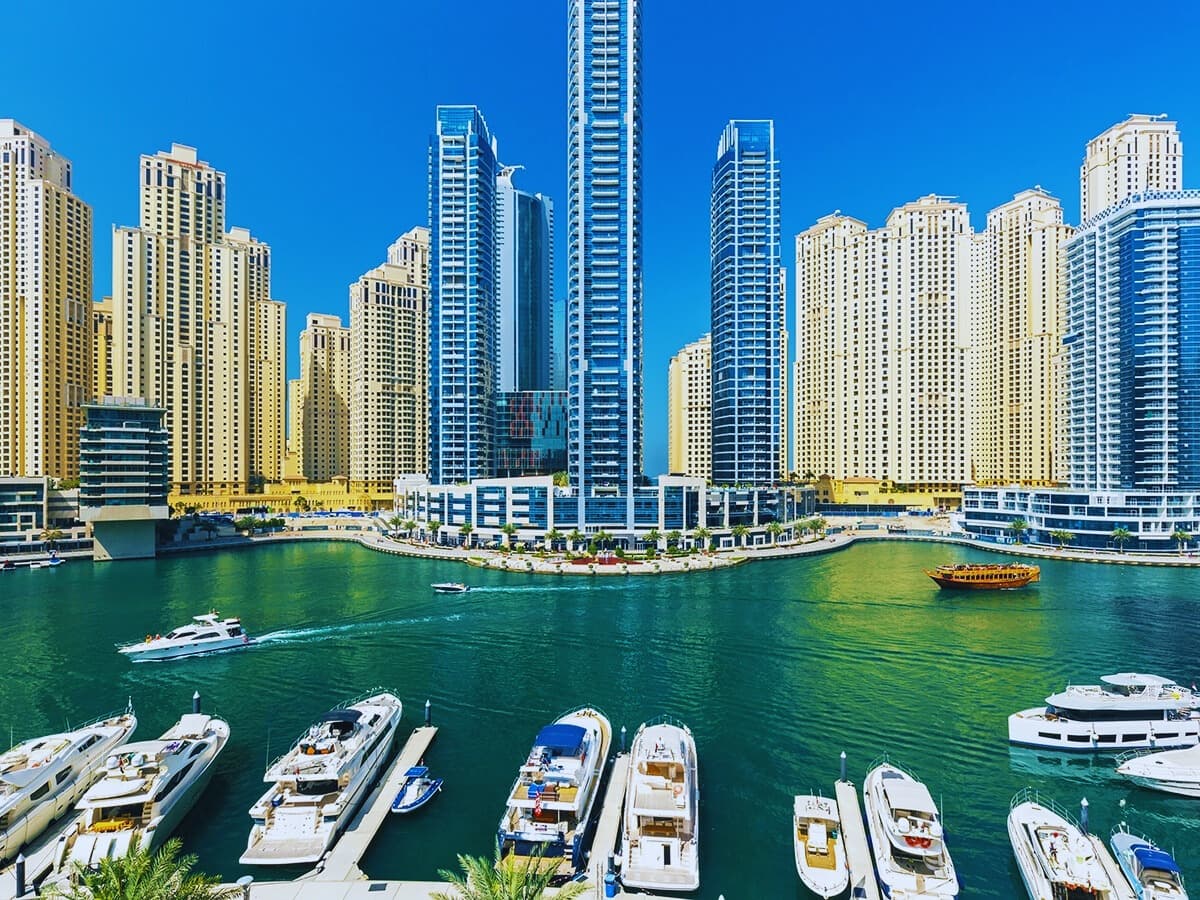 The best option for a family dinner cruise is the Dubai Marina Dhow Cruise. A three-kilometer-long canal with an aquamarine water canal that runs across the Persian Gulf makes up the marina's main area and catches tourists' attention.
There is a yacht pre-booking service online for customized events. You will have the comforts of home when cruising on a spacious boat. You will relish the luxury amenities of the yacht like a Sunbath, Salon, Spacious Lounges, bedrooms, Bathrooms, Kitchens, and Movie theatre.
Two Most Popular Tourist Destinations: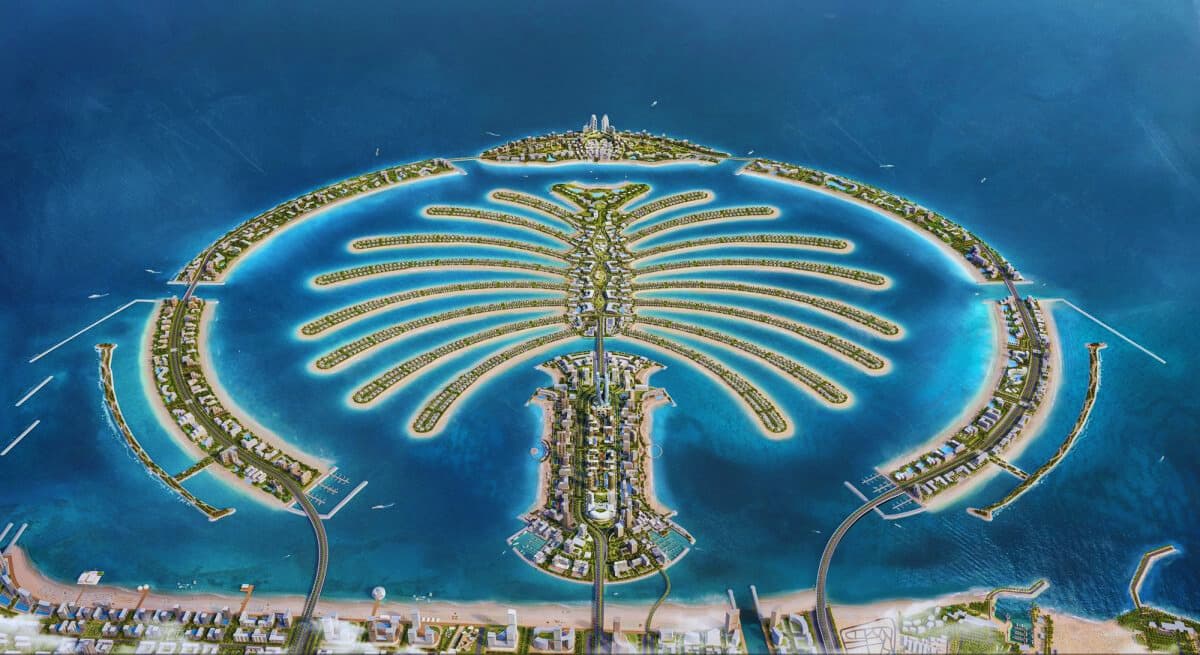 The Palm Jumeirah and Dubai Marina are popular destinations. On a yacht tour to Dubai Marina, observe the numerous structures, the marina boardwalk, the marina mall, and JBR from the water. It's a unique experience to view Dubai Marina from a yacht, and it's a terrific area to observe the extravagant types of people. The upscale neighborhoods, outdoor dining options, and intriguing sights in Marina will make your trip one you won't soon forget.
If you travel with Palm Jumeirah you can see the enormous man-made island in the shape of a palm tree. See if you can catch a peek at the renowned resort, Atlantis, the Palm. Additionally seen is Burj Al Arab, the only seven-star hotel in the entire globe. Use these landmarks as the backdrop for stunning Instagram stories while on a cruise.
Dubai Marina Walk nearest metro station:
The Dubai Marina is easily accessible from the rest of Dubai. Despite there being buses that will take you there, it is preferable to use the metro. If you're taking the metro, get off at the Damac Properties stop and walk across the overpass to Dubai Marina is conveniently reachable by a variety of modes of transportation you can use because of its incredible location.
Five minutes of walking will get you to the sea from there. Alternatively, you can exit at the DMCC station, proceed across the overpass, and board the Dubai Tram at the Dubai Marina Mall station. From the shopping center, visitors may simply travel to the marina's waterfront area.
Parking Place:
Visitors may have difficulties due to Dubai Marina Walk by Emaar's limited parking. Parking beneath the apartment buildings that line the Dubai Marina Walk is available to visitors and is initially free before becoming a fee. Visitors can, however, take advantage of free parking if the restaurant or retail location they are visiting has stamped their parking voucher. For more details follow How to pay parking in Dubai?
Final Words:
Dubai is the residence of a number of internationally renowned attractions. Every traveler enjoys a trip to the Dubai Marina Walk, the most picturesque pier in the United Arab Emirates. Make the most of your trip to Dubai by soaking in its opulent atmosphere.