Introduction:
Finally, the wait is over; only a few days remain until the incredible Dubai Summer Surprises event begins. In this ultimate summer surprise, there are endless celebrations, entertainment, and adventures. This splendid event gives you a chance to explore the city inexpensively.
The beginning of Dubai's summer surprises starts on June 29 and will end on September 3, 2023. This massive festival includes Eid al-Adha celebrations. As we know, Dubai never stops entertaining with great offers, surprises, and destinations, and it entertains millions of tourists every year in Dubai. An annual event organized by the Dubai Festivals and Retail Management includes eye-catching entertainment shows, raffles, concerts, discounts on dining and shopping, and much more throughout the summer holidays.
Prepare yourself for a summer packed with surprises that will engage, delight, and fascinate tourists of all ages. Let's get exploring Dubai's summer surprises.
The 5 Best DSS Shopping Tips:
Be prepared before visiting malls; create a must-buy list of items. This practice will save you time, help you stay focused, and help you avoid needless shopping.

Determine a budget for how much you want to spend; this will prevent you from overspending.

Do some research to determine which malls and shopping centers offer the best deals according to your shopping list.

Always arrive at malls early during the sale season; it will give you time to look around and find the best product before the crowd begins.

Summer heat is at its peak, so while shopping, always stay hydrated, recharge yourself, take rest and breaks, and then continue shopping again.
Read to know: Rolla Mall Sharjah
How tourists can go tax-free shopping: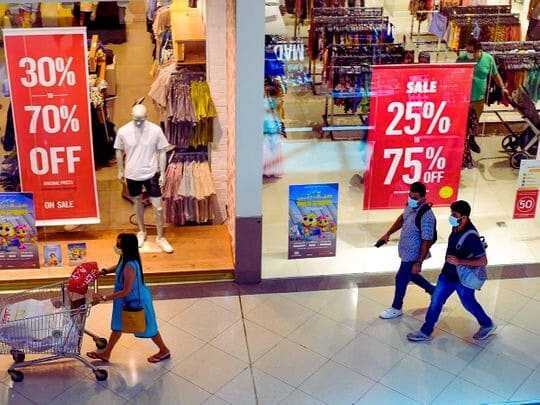 Dubai's compulsive shoppers are excited for non-stop summer shopping to spend as much money as they want without paying any Value Added Tax (VAT). Take advantage of a special Dubai Summer Surprises offer that allows you to enjoy a luxury that is often only available to tourists. During the weekend's Tax-Free, you can shop at over 100 different brands in Dubai without having to pay the 5% VAT in the UAE, which is often added to price tags and final bills.
Top Attractions during the Dubai Summer Surprises Holidays:
The fantastic summer season is full of thrilling activities, discounts, and promotions. DSS 2023 is back with new attractions. This year, DSS features amazing discounts, kids' character shows, holiday discounts, cash prizes, live performances, and more. It also features exciting deals and huge raffles for consumers. You will get exciting prizes across the mall while shopping.
Get the amazing offers in Dubai's summer haul:
Money savers can grab great offers and sales in the summer holidays. They can get an exclusive range of discounts offered in online stores or in stores. One can shop for everything like handbags, ladies' wear, kids' wear, home stuff, electronics, jewelry items, gold, beauty products, and much more in the malls of Dubai.
3-Day Mega Sale in Open-Air Shopping Centers:
The main attraction for tourists is Dubai Festival City Mall because over 500 local and international brands are present in it. After all, it's more spacious in the Emirates. Tourists can watch blockbuster movies and live performances, shop, dine, relax, and enjoy entertainment attractions. During open-air shopping, everyone inside feels the natural light and enjoys live food shows and beverages. Kids are free to play.
You can avail of exclusive brand promotions up to 25% to 75%, buy-one-get-one-free deals, bundles of discounts, and cash prizes.
24-Hour Mega Restaurants and Hotels Deals:
Check into nearby hotel accommodations for 24-hour deals on overnight stays. This includes exclusive food discounts and free tickets to enjoy the main city attractions, making this event more memorable. More than 19 hotels offer separate rooms at discounted rates and free access to a variety of amenities.
Read to Know: ADCB branches in Dubai
Beach activities and fun things to do in the summer holidays:
Summer weather is great for beach activities because it's not cool. Stay in the Atlantis Hotel and wake up early in the morning to enjoy activities like yachting, watching dolphin shows, fishing trips, and many more fun activities, all of which are amazing enjoyment only in the summer. Summer is the best time to find hotel deals. If you're a newlywed honeymoon traveler too, it is a great idea to explore DSS during this season when it is not overcrowded.
Never miss these fun Dubai summer surprises:
Family-friendly activities and deals: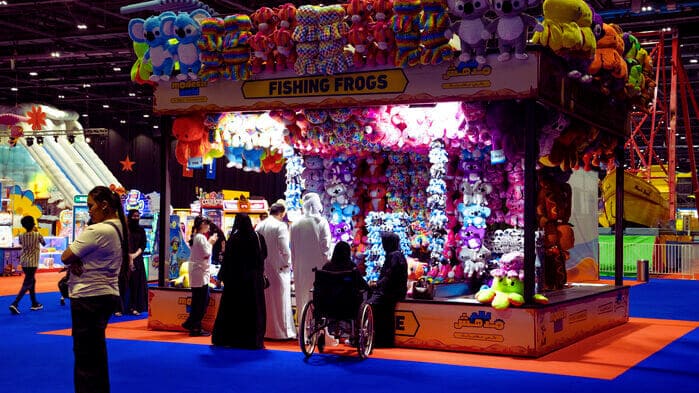 Your whole family can enjoy an exciting assortment of live entertainment and events, intriguing retail and hotel specials, and gastronomic adventures before the much-anticipated festival concludes on September 3.
Spin the board to win cash giveaways: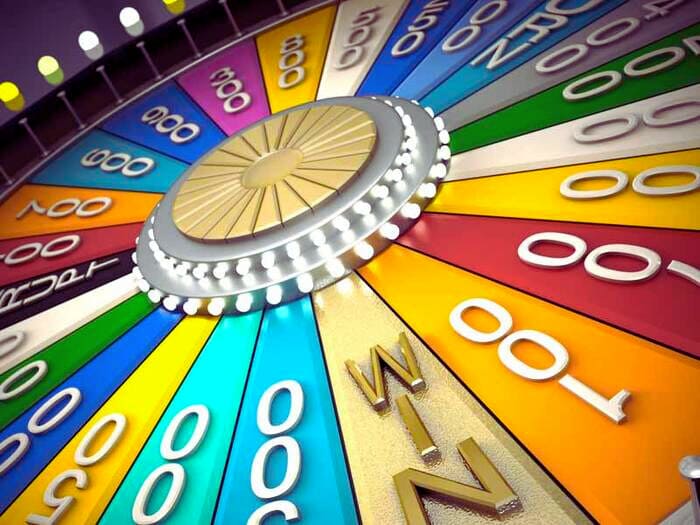 At any Ibn Battuta Mall, enter and win by spending 250 AED and spinning the fortune wheel to win cash prizes and giveaways. Over 50 lucky participants each day will win rewards like tickets, smart TVs, Apple headphones, tablets, entertainment passes, and grand Jeep Wrangler prizes.
Get amazing deals like Win Get amazing deals like "Win Prizes," "Gold Tickets-Discount".
Shopaholics who want to win incredible prizes, points, and luxury gifts send 200 AED to participating brands daily to stand a chance of winning.
Read to Know: Dubai Production City
Free Dubai summer surprises attractions for kids: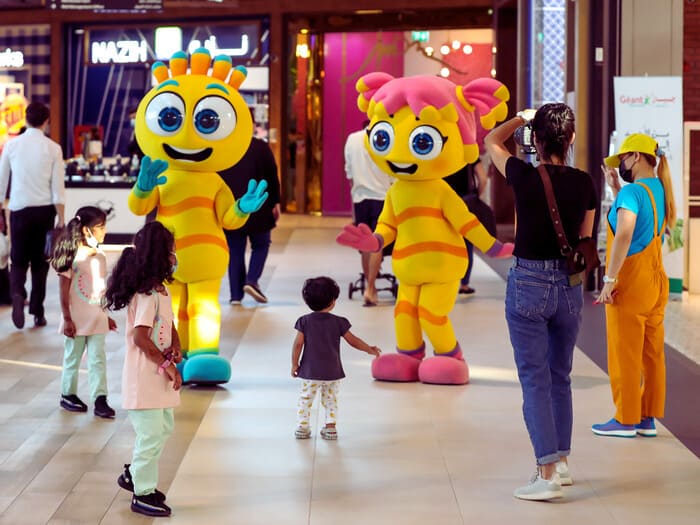 In this summer festival, one of the attractions is a fun place where kids under 13 are free to play and enter with one adult who has made a booking. The free-to-go places are Expo City Dubai, Burj Khalifa, Sky Views Observatory, The Dubai Balloon, View at the Plaza, and the theme park. Little ones might lose themselves in an exciting world of fun activities, captivating shows, and exhilarating rides. Dubai Parks and Resorts promises visitors a day full of fun and laughter, including the chance to interact with their favorite movie characters and ride daring roller coasters.
Final Words:
Residents, as well as tourists, relished the city's delights through fantastic deals, relatively inexpensive hotel and attraction packages, exciting live performances, and special prizes. DSS was overflowing with must-attend events, must-do adventures, and must-have summer prerequisites. Next year, take part in the entertainment. The DSS will be back in 2024.