Overview of Rolla Mall Sharjah:
Since it first opened in the early 2000s, Rolla Mall Sharjah had a long and spectacular history. It has become known as one of the city's most well-liked shopping areas over time, inviting both locals and visitors. For shopaholics people, Rolla Mall markets in Sharjah are the best place which invites to tourists they explore this huge range of diversified markets.
Rolla Mall Sharjah location:
The Rolla Mall's location in Sharjah is recognized as of great importance in the Rolla locality and offers more than just retail convenience. It is located close to some of Sharjah's iconic structures and cultural centers. Rolla Mall is positioned as a shopping center, as well as a crossroads of culture and history, thanks to its geographic advantage.
The Al Ghuwair district, a bridge connecting the towns of Al Shuwaihean and Al Musalla, is where the Rolla area is located. Its prominent location only serves to increase its attractiveness, luring both locals and visitors to explore its interiors and the neighborhoods around it.
Get ready to visit the heart of Sharjah for magnificent retail therapy and live entertainment.
Read to know: Century Mall Dubai
Timings:
Rolla Market – Every Day Opening / Closing Hours: 10 AM – 11:30 PM.
The New Rolla Square Park Sharjah: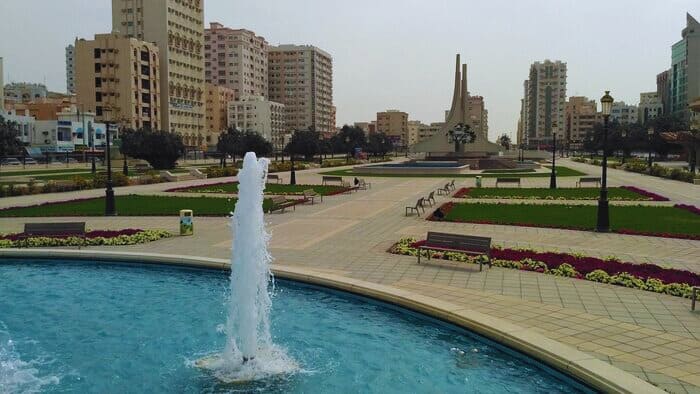 After the first banyan tree, also known as a Rolla tree locally, was planted in 1800, Sharjah Rolla Square's history truly started. Families from Dubai, Ajman, and other emirates would congregate close to the Rolla tree and utilize it as a meeting place for Eid, National Day, meetings, and other special occasions. The tree decorated the neighborhood for approximately 150 years before 1978.
Now, Rolla Mall's offerings have evolved, grown, and been enriched over time. Today, it offers upscale cuisine, a cutting-edge movie theater, and a range of recreational activities. Because it is continually changing, it is always relevant and acts as a focal point for information, which enhances the visitor experience.
Read to know: ADCB branches in Dubai
Facilities of Commercial and Residential Apartments: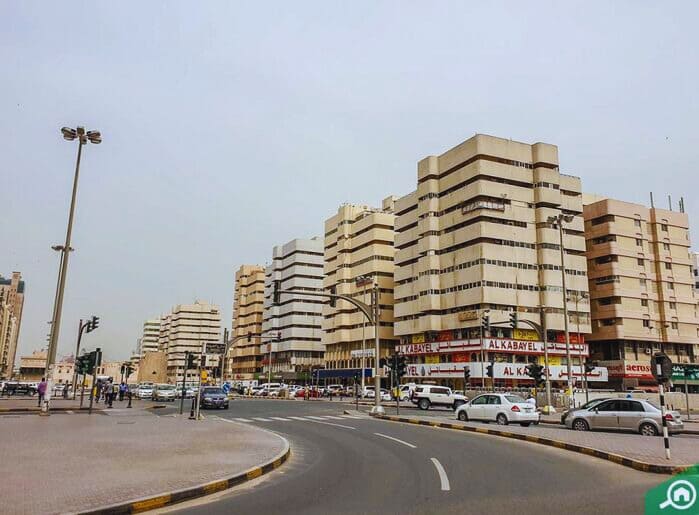 Commercial, residential, and hotel skyscrapers make up the majority of the built environment in Rolla Sharjah. Due to the reasonable rent, Rolla apartments are a viable option for single people, couples, and small families.
Rolla Sharjah rental homes may have medium-sized living rooms with sliding glass doors leading to balconies. Rooms are furnished with electrical outlets and ceiling fans because some apartments lack central air conditioning. The small, separate kitchens are furnished with cabinets, counters, extractor hoods, and fire extinguishers. Apartments with central air conditioning are more expensive, which has an impact on their rental rates.
How to arrive at the Rolla Mall in Sharjah:
Al Rolla Square is located 3 kilometers from Sharjah. There are three easy ways to arrive at Rolla Mall Sharjah:
Bus service departs every 10 minutes, and operates every day You can directly catch a bus from Rolla Terminal Sheikh Saqr bin Khaled Al Qassimi St. It takes about 4 minutes to reach Rolla Mall. Also, the closest bus stop is Al Arouba Street which is approximately 609 meters away.
Taxis cost between $12 and $15 and take 4 minutes to travel from Sharjah to Rolla Square.
If you went through a walk it takes 4h 49 min from Swiss star Rolla Mall Sharjah.
Tourist Attractions in Rolla Mall: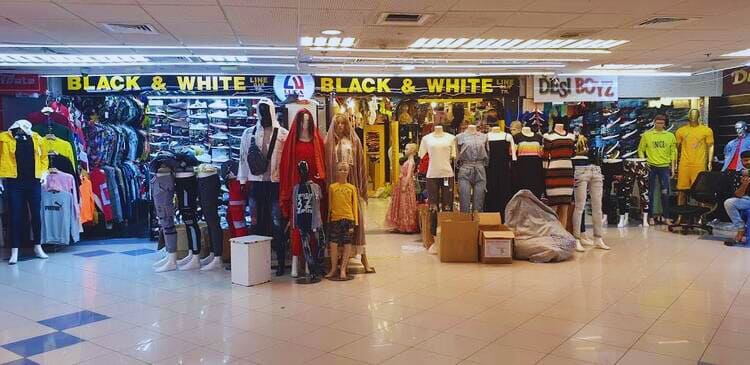 Museums, Mosques, Temples, and Churches:
After having a great time at the market, travelers can visit the Museum of Islamic Civilization Sharjah, which is 1.3 KM away from the Rolla Mall, which is located in the center of some of Sharjah's most stunning tourist attractions.
Currently, Sharjah Rolla is the homeland of famous mosques. These four mosques include Hamza Ibn Abdulmuttalib Mosque, Alharamain Mosque, Al Aziz Mosque, and Souq Al Ghuwair Mosque.
In Al Yarmook, which is ideally situated next to Rolla Sharjah, there is a cluster of churches. The Russian Orthodox Church, Marthoma Parish Sharjah, Rolla Catholic Church, St. Mary's Soonoro Church, St. Michael's Catholic Church, and Good Shepherd Nepali Church are just a few of the top Sharjah churches that can be visited with less than an 11-minute journey.
Read to know: Dubai Production City
Local Market Shopping Options:
A large commercial area occupies a significant portion of Sharjah Rolla's development. It includes Sharjah Plaza, Al Ghuwair Centre, Rolla Mall, Rolla Market, Gold Market, Souq Al Rolla, and a few wandering retail establishments. The neighborhood is renowned for having everything, including leather goods, mattresses, jewelry, and cutting-edge technology.
In addition to housing retail establishments, textile stores, and shoe stores, the 6-story commercial complex known as Rolla Mall features places set aside for office buildings. Al Arouba Street and the Rolla Clock Tower are both nearby, and Rolla Mall is situated there. This mall represents a large variety of locally produced brands that offer goods at affordable rates.
Affordable Dining Options:
If you're seeking affordable food options, the neighborhood is the place to go. You'll be happy to know that there are a number of restaurants that offer a variety of meals if you find yourself getting a little starving after a long and entertaining day at the market.
There are three and four-star hotels in the Al Nabba residential areas to the north. Among the eateries nearby are Panama, Morning Star, Delhi Nihari, Yummy Indian, and City Darbar. To help you make a decision, to choose your most likely from many restaurants that are available, like Ye Kubra Restaurant.
Hassel- Free Parking Space:
At Rolla Mall, convenience is key, so you won't have to waste time looking all over for a parking space. Finding parking at Rolla Mall Sharjah is a delightfully simple process. Visitors can easily access the mall thanks to its strategic placement, whether they are locals or tourists. And those who drive will find the experience hassle-free because the mall has plenty of parking places available.
Hotels and Amenities near Al Rolla Square:
The 4-star Jormand Hotel Apartments on King Faisal Street stands out as a premium accommodation option for people seeking a comfortable stay because of its extravagant facilities. Many consider it to be a top choice because of its excellent location and amenities, including a gym and sauna.

Al Nabba residential communities towards the north lie 3- and 4-star hotels.

Al Sharq Hotel in Umm Tarrafa is a popular destination for low-cost tourists. It's a refuge for visitors looking for bargains thanks to its extensive amenities, which include a 24-hour restaurant and fitness facility.
Luggage Place or Service for Tourists:
Tourists can avail themselves of the hotel check-in service and drop off their bags at Rolla Mall after finishing their shopping.
To enquire about luggage storage services via Rolla Mall's official website's customer service. They are able to offer specialized services and close-by possibilities.

Use Luggage Storage Apps like Stasher, Baghub, and LuggageHero to find and book luggage storage locations, if there are options available.

If you're arriving in Sharjah through hub checks, some local transportation offers luggage storage services.

Many guest hotels in Sharjah provide luggage services; just ask the front desk.
List of large Supermarkets in Rolla Sharjah
Supermarkets are dispersed all across Rolla Sharjah for your convenience. You'll finally arrive at Al Safeer Supermarket, which is situated near Arabian Gulf Street's northern terminus, as you continue traveling south along it. One of Sharjah's main supermarkets, Fathima, is one of the most reasonably priced selections. On the northern side of the neighborhood, you may find additional shopping alternatives at:
Noor Al Falak Supermarket

Al Telal Supermarket

Al Madina Gharb Supermarket.
Stores including Fathima Supermarket, Giant Supermarket, and Sadrofa Supermarket are located in the area just beneath Rolla Square Park.
Final Words:
In the last, you will get all information about a variety of things happening at Rolla Market, including the clothes stores there. You can go there and take your time exploring various locations and goods. You can feel a glimpse of a huge selection of fascinating markets, malls, and clothing stores. In addition, there are a variety of shops for women, men, and kids. Must visit Rolla Mall Sharjah it will be a wonderful experience.